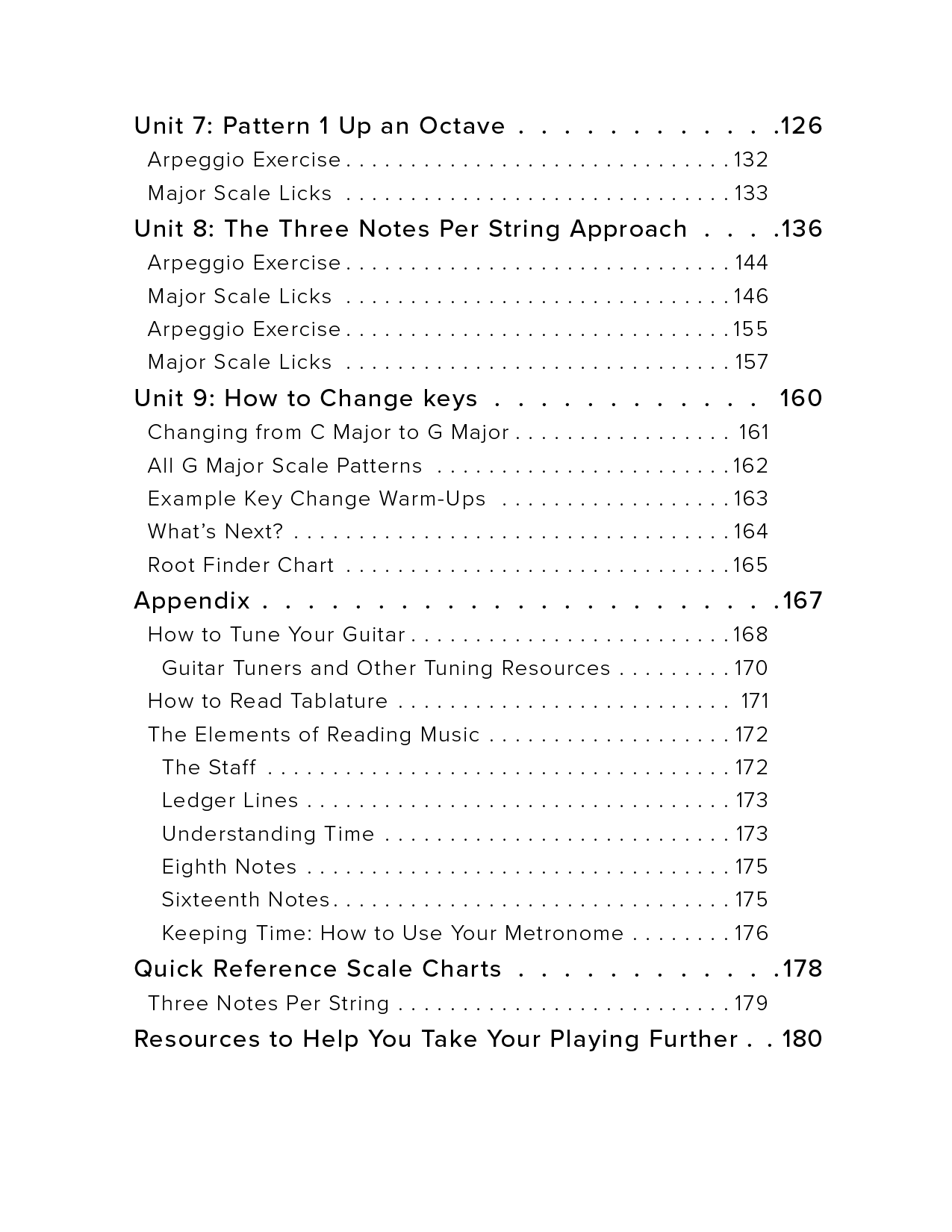 Major Scale Master: 118 Warm-ups to Revolutionize Your Guitar Playing
On Sale
Preview
Master the Major Scale
Being able to play and understand the major scale is vital for all musicians. Once you know it, learning melodies, licks, riffs, music theory, and other scales becomes much easier. And the best way to learn it is by making it a part of your practice routine. Major Scale Master is designed to do just that by giving you over 100 warm-up exercises, arpeggios, and licks to help you learn the major scale in a variety of ways all over the neck!
118 Warm-Ups Exercises Designed to:
Help you easily navigate the major scale anywhere on the neck
Build coordination, muscle memory, finger strength, and dexterity
Teach you how to recognize various major scale patterns
Build confidence in you melodic ideas and solos
Increase your speed and accuracy
Improve your timing
Learn the major scale in 5 different regions of the neck
Understand the three-notes-per string major scale approach
Great for new and experienced players
Whether you are new to the guitar or an experienced player,
Major Scale Master
will strengthen your technique while building your skill set, taking your playing and understanding of the fretboard to a whole new level.
Get Started Today
Scroll up to order a digital edition, or scroll down for links to order it in paperback or ebook from your favorite online retailer, and start mastering the major scale today.