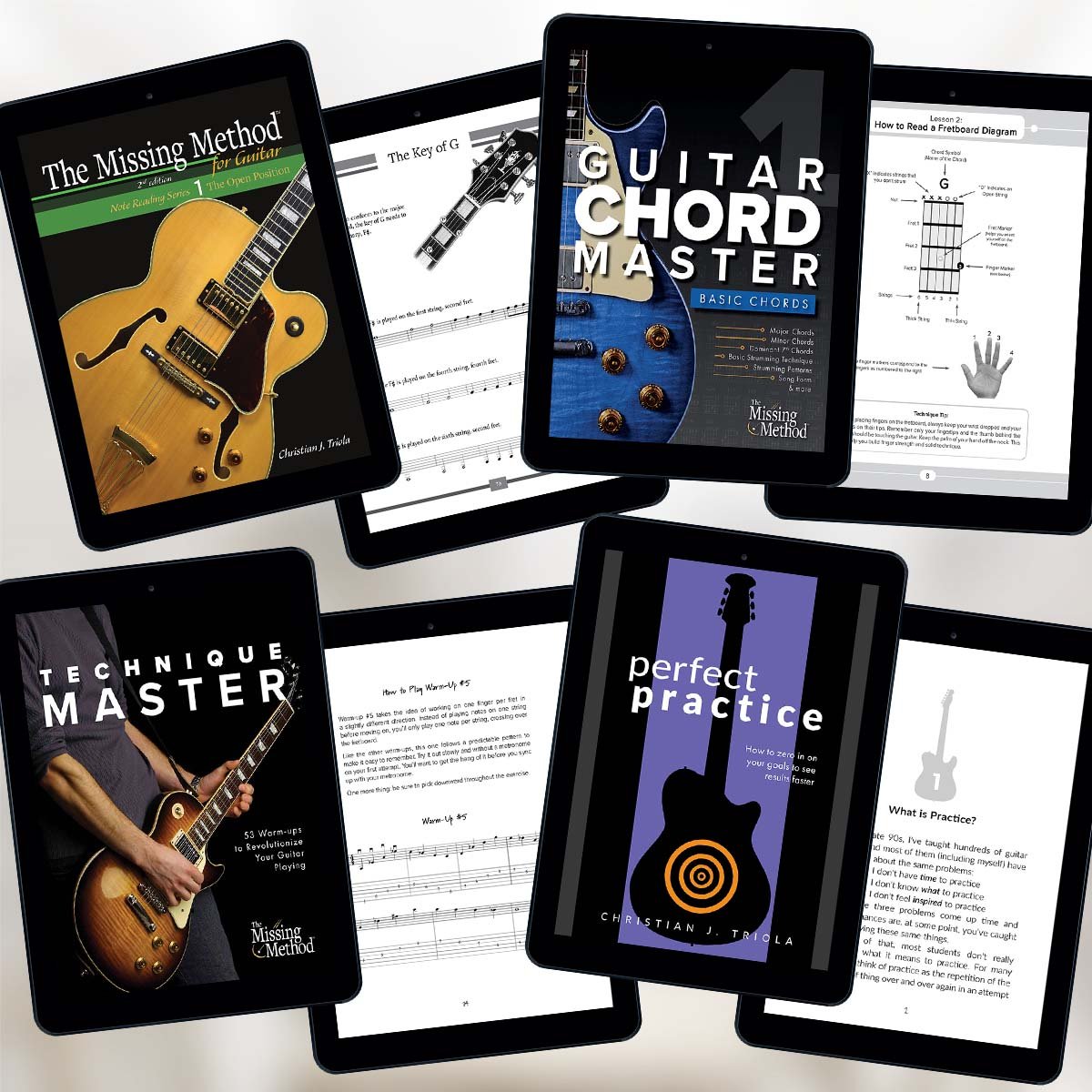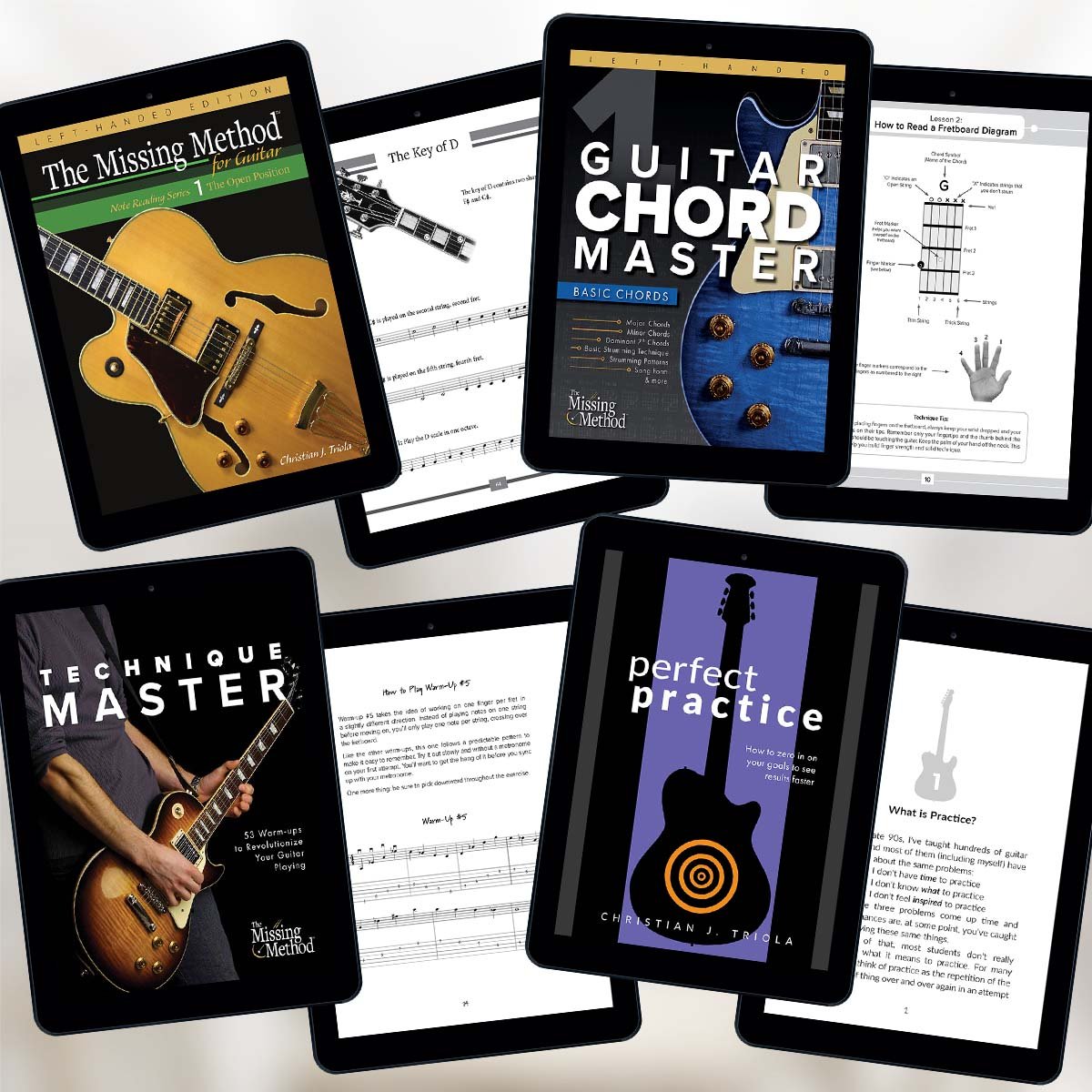 Four Book Beginner Bundle
On Sale
Choose the bundle that's right for you:
Everything you need to build a foundation in guitar
This bundle is designed to help you:
Build finger strength and dexterity so your fingers will do what you want them to
Learn how to practice so you can use your time effectively and reach your goals faster
Learn how to read sheet music so you'll never be bound to tab and can sight read when needed
Learn the foundations of rhythm guitar including the most common chords, strum patterns, and chord progressions
This bundle includes:
Plus, you'll receive access to streaming audio files for both Missing Method 1 and Guitar Chord Master 1.
When you've completed these books, you will:
know how to set goals for your practice and reach them
have the finger strength and dexterity to grab the notes you want
be able to read standard notation in open position
be able to easily find any note in any key in open position
be able to play the most common chords and chord progressions
be able to play a variety of strum patterns
have the skills you need to play melodies or strum along to countless songs
The best price and lifetime updates
This bundle is not only the most cost-effective way to get all four books, but it comes with lifetime updates.  That means any new editions of any of these titles we create you'll receive access to free of charge.
Why Wait?
Scroll up to order your bundle and download your copies get started immediately.
---
Need left-handed editions? Find the left-handed beginner bundle here.