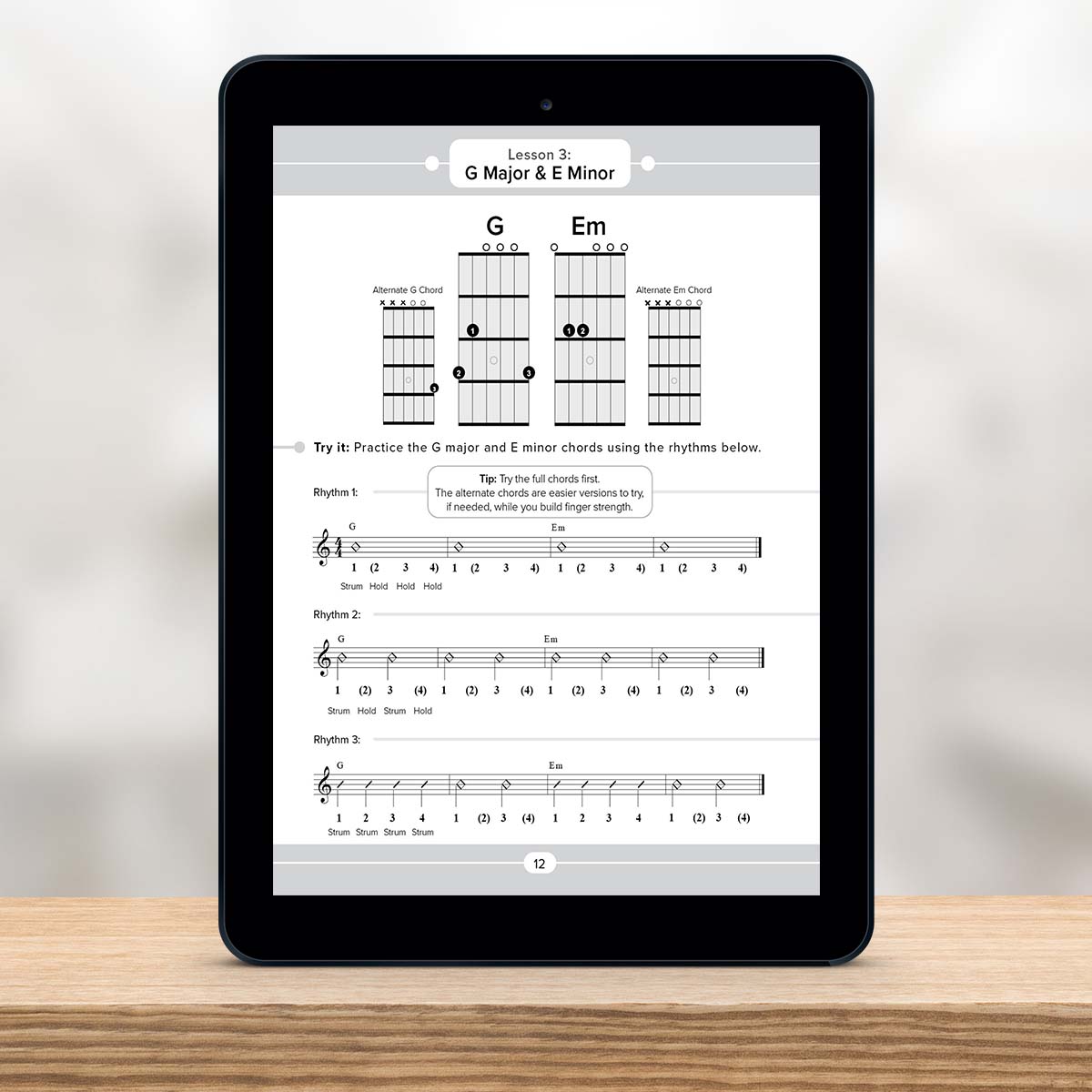 Guitar Chord Master 1: Basic Chords
On Sale
Choose the edition that's right for you:
Preview
Master the skills you need to strum your favorite songs.
When we first begin playing guitar, most of us start out fussing around with chord charts and chord books. But chord charts don't show you how to make music. And most chord books are only reference guides. Other methods either teach too many chords at once or don't teach them systematically, leaving us scratching our heads as we try to figure out how to make the music happen.
Build the skills you need to play hundreds of songs
With step-by-step lessons and practice exercises, you'll master chords in a progressive manner, starting with the easiest and most common. Along the way, you'll build finger strength and dexterity to grab those chords with increasing confidence. Plus, you'll learn common chord progressions and strum patterns that will prepare you to play the songs you love.

A Unique Approach that Builds Rhythm Guitar Skills Faster
Guitar Chord Master is the only method book series dedicated to mastering rhythm guitar. This means that it focuses exclusively on chords and strum patterns. Use it to teach yourself or in your private lessons. There are ample practice exercises and review sections throughout the book so you'll never be left scratching your head or feeling rushed along.

Great for adult beginners and teens
Whether you're just starting out on guitar or have been noodling around for years, Guitar Chord Master 1 will give you the foundation you need to strum the songs you love. 

Let's get started!
Click to order your copy and let's start strumming!

Scroll up to order a digital edition, or scroll down for links to order it in paperback or ebook from your favorite online retailer.