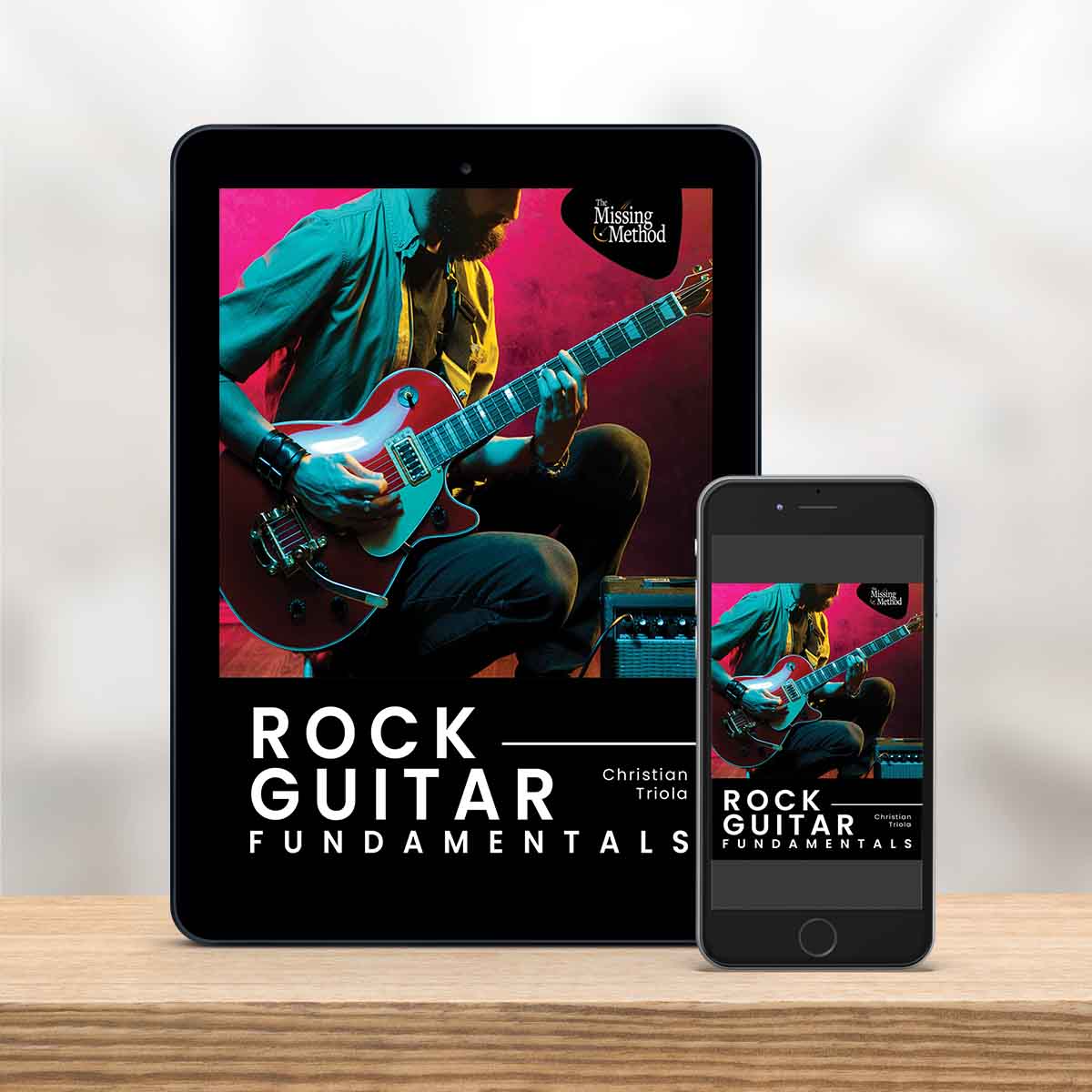 Rock Guitar Fundamentals
On Sale
Learn the foundational skills you need to play rock guitar
Do you play a little guitar and really want to play rock, but aren't really sure you know what you're doing? With
Rock Fundamentals
you will learn what you need to play any style of rock with confidence. So whether you're a fan of the classics, punk, metal, nu-metal, grunge, or any other style of rock, this book is for you.
Here's what you'll learn:
How to read tablature
What power chords are and how to play them
How to get that distorted rock guitar sound
How to play a scale that will allow you to jam with others
How to develop and improvise a solo
Rock tips and tricks that will have you sounding like a pro
Who it's for:
Beginners (ages 12+up) who want to learn how to play rock guitar
What you'll get:
35+ page PDF edition with free lifetime updates
Are you ready to play rock guitar?
Scroll up to purchase the PDF or scroll down for links to buy it in print, and let's get started!