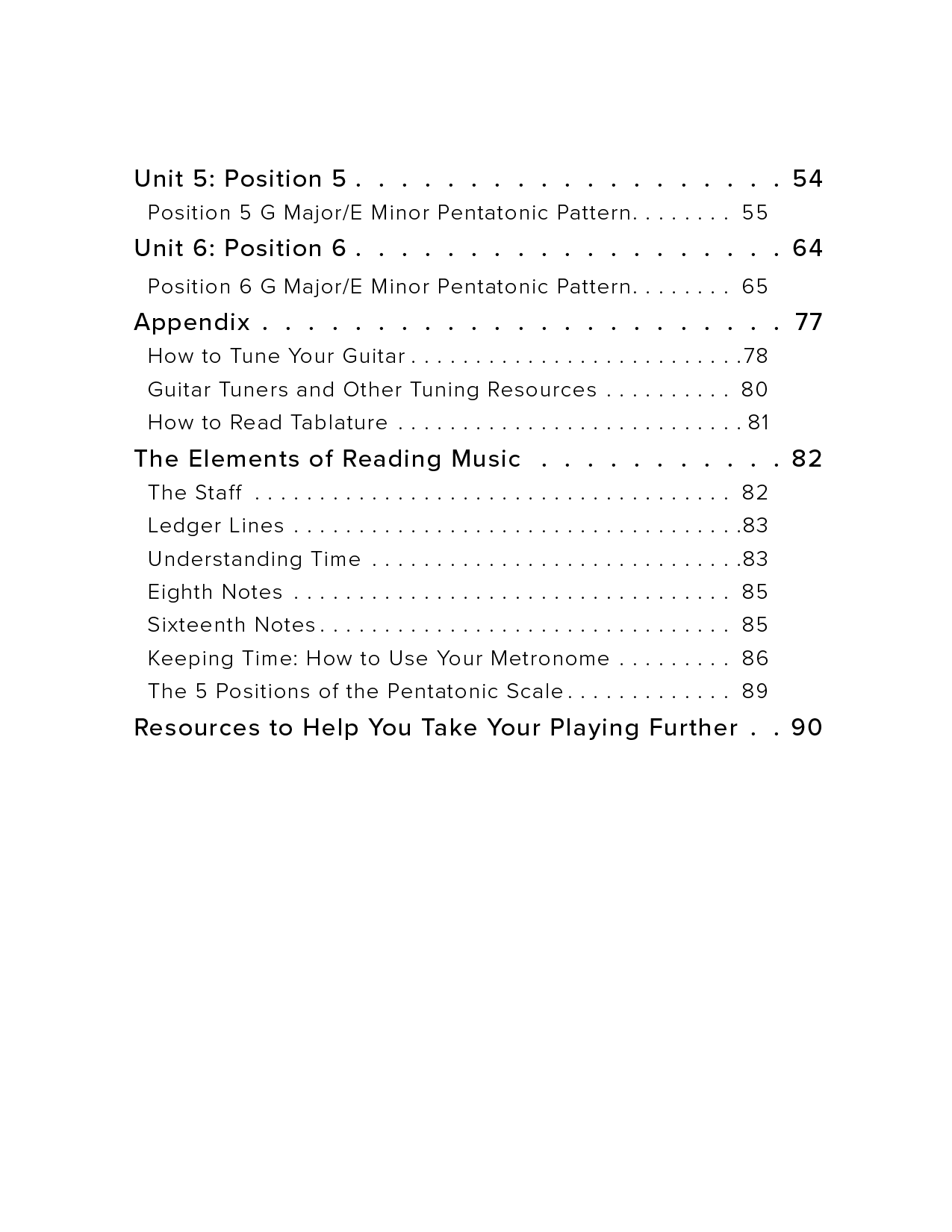 Pentatonic Master: 97 Warm-ups to Revolutionize Your Guitar Playing
On Sale
Preview
Develop your technique as you master the pentatonic scale in all five positions.
The pentatonic scale is the basis for countless numbers of songs and riffs, making essential knowledge for guitar players of every genre. And it's fun to play and easy to learn for new and experienced players alike.
With Pentatonic Master, you will:
Increase your speed and accuracy
Improve your understanding of your fretboard so your fingers can find the notes they need when they need them
Learn to connect scale patterns
Build coordination, finger strength, and dexterity
Improve your timing
Experience the Difference
Get started today and see the difference pentatonic scale mastery can make in your playing!
Scroll up to order a pdf edition with free lifetime updates, or scroll down for links to order Pentatonic Master in paperback or ebook from your favorite online retailer.