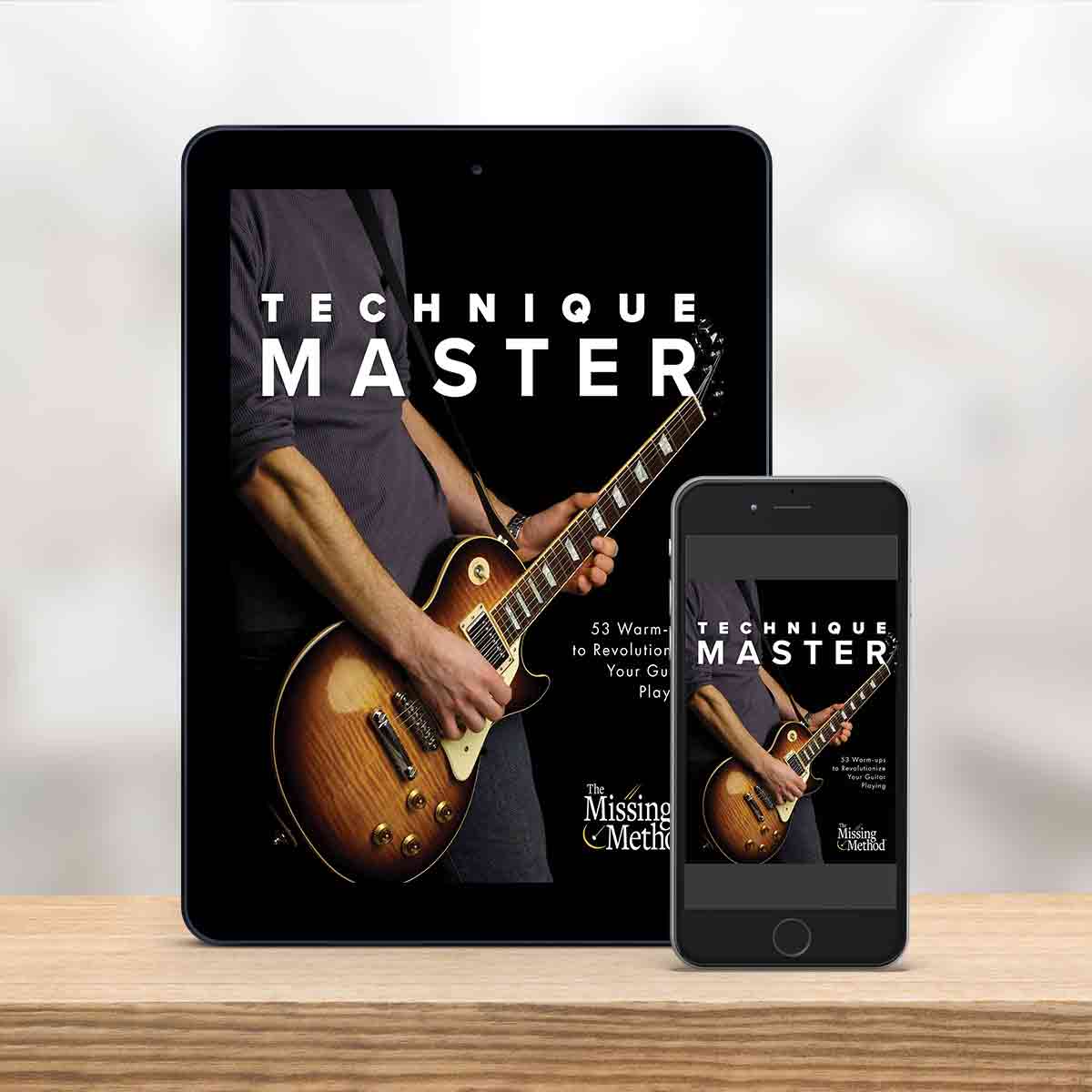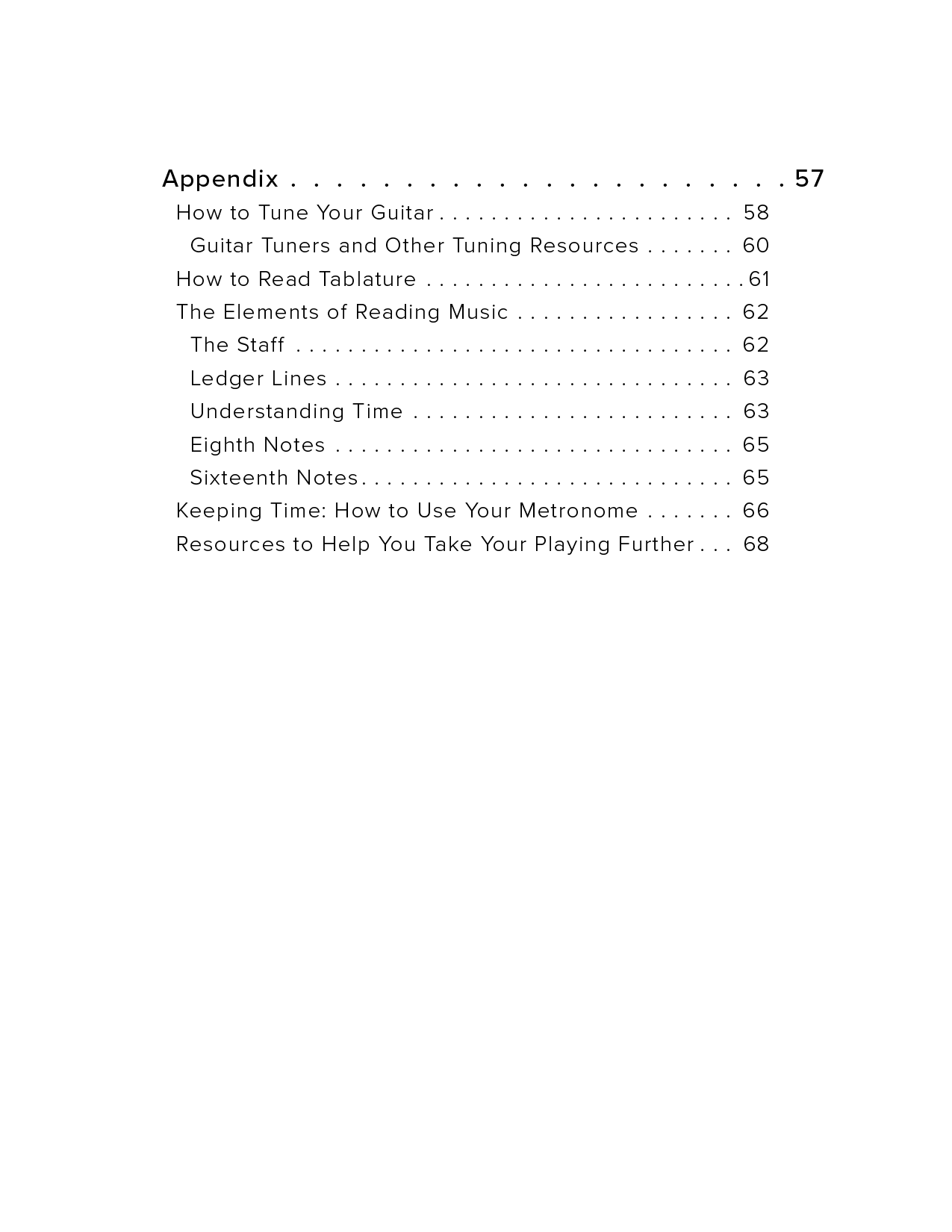 Technique Master: 53 Warm-ups to Revolutionize Your Guitar Playing
On Sale
Preview
Want to know the secret to great guitar playing? It all starts with strong technique and a good set of warm-ups.
You've started learning a song you love. You've practiced and practiced, but for some reason it's not sounding like you want it to. Sound familiar? If so, the problem isn't a lack of talent or dedication; it's the fact that your fingers aren't doing what you're telling them to. The best way to overcome that problem is with a strong set of warm-up exercises. Once you can control every movement, you can go beyond playing the so-called right notes and instead start playing what you feel.
Improve your dexterity, finger strength, and timing
Finger strength and dexterity is something that develops naturally over time, but having a great set of warm-up exercises can get your fingers in shape much more quickly.
Technique Master
has everything you need to get you started adding meaningful warm-ups to your practice routine.
A Method You Can Trust
With over twenty years of teaching guitar, plus degrees in both guitar (bachelor's in jazz studies) and education (master's in education), Christian J. Triola has used that experience to create a focused technique building book series that gives you plenty to practice without making you feel overwhelmed or intimidated. And in the end, you'll be a better musician for it.
53 Warm-Up Exercises Designed to:
Build Coordination
Avoid injury
Improve your alternate picking skills
Increase your speed and accuracy
Improve your timing
Great for new and experienced players
If you are new to the guitar, this step-by-step approach to warming-up will help you build the strength and coordination you need to play more accurately than ever before. If you've been playing for a while, working on your technique will keep your fingers in shape, ready to take on any new challenge!
Bonus Content!
How to Tune Your Guitar
Introduction to Tablature
Introduction to Reading Guitar Music
How to Use a Metronome
Get Started Today
Order your copy and experience the difference a good warm-up can make in your playing.
Scroll up to order a digital edition, or scroll down for links to order it in paperback or ebook from your favorite online retailer.