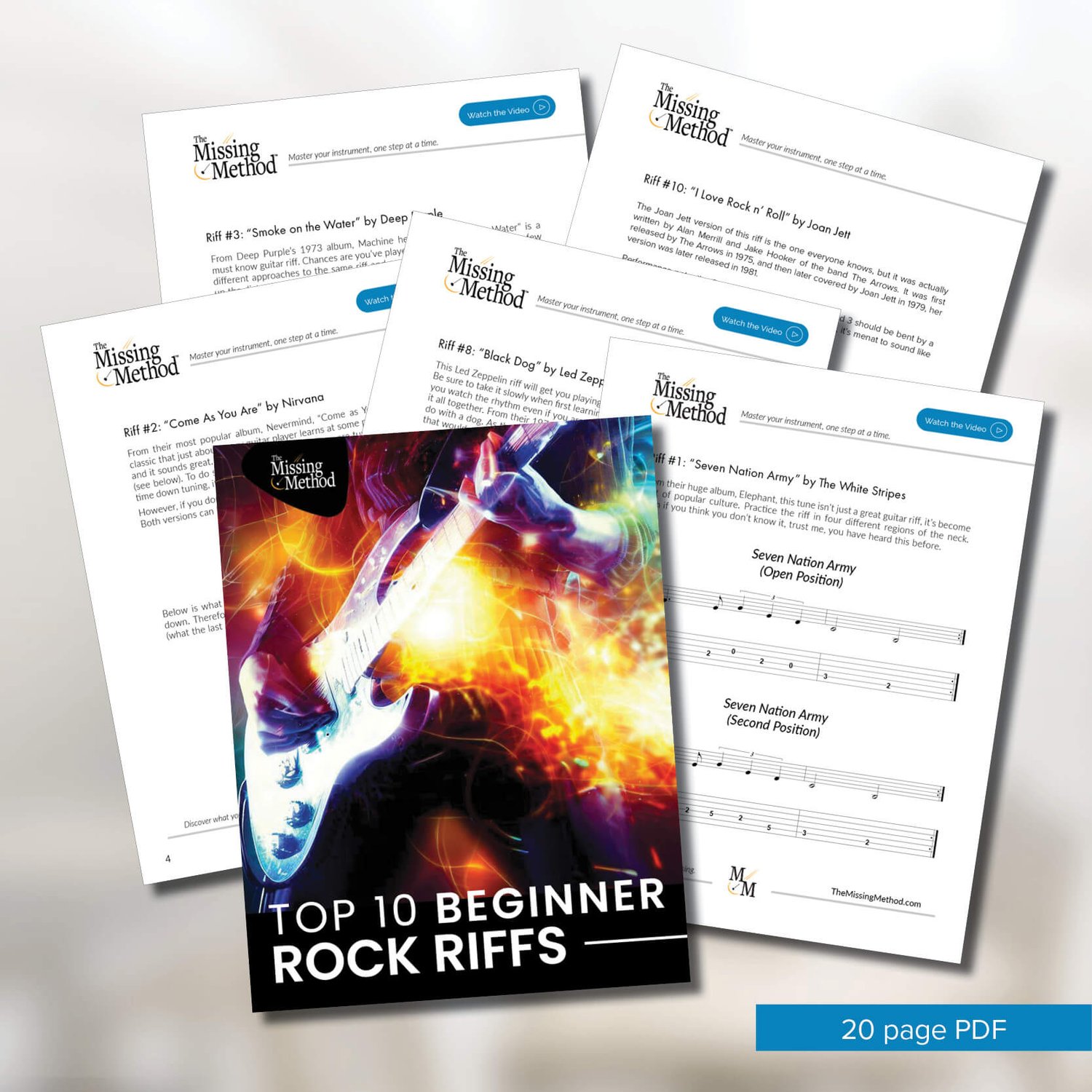 Top 10 Beginner Rock Riffs for Guitar
On Sale
Get ready to rock out with our free downloadable and printable pdf! Learn to play the top 10 rock riffs for beginner guitarists today! The book is written in guitar tablature, making it easy for you to learn and play the riffs. This pdf is great for all new guitar players and perfect for those who've been working their way through Beginner Guitar: The All-in-One Guide from The Missing Method for Guitar.
The book contains the following riffs:
"Seven Nation Army" by The White Stripes
"Come As You Are" by Nirvana
"Smoke on the Water" by Deep Purple
"Carry on Wayward Son" by Kansas
"Crazy Train" by Ozzy Osbourne
"Back in Black" by AC/DC
"One" by Metalica
"Black Dog" by Led Zeppelin
"Day Tripper" by The Beatles
"I Love Rock n' Roll" by Joan Jett
Download your copy now and start playing your favorite rock riffs today!